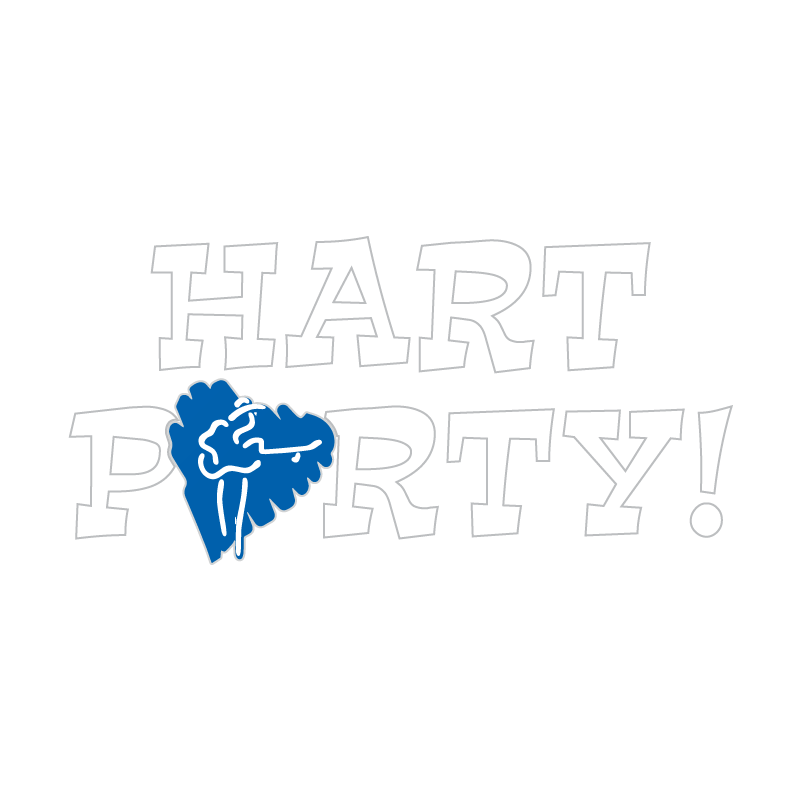 HART PARTY!
Join us for a night of music in support of the artists we love.
NEW IN 2023:
You may now purchase your HART ticket along with your initial Bender package purchase!

Historically we announce the HART PARTY lineup in late winter / early spring. Many guests have asked to purchase this ticket and extra night at time of purchase so it may be included in their payment plan and travel insurance. We listened to popular demand, and are offering HART GA tickets for sale right away!

LINE UP TO BE ANNOUNCED. Each year we feature a showcase of incredible artists performing the Bender and 2023 will be no different! Join our email list and follow us on social media to receive the 2023 HART Party lineup when announced.
BOOTH SEATING WILL BE SOLD/AUCTIONED AT A LATER DATE. We will announce details along with the lineup announcement.
For those who wish to attend the HART Party, but not the Big Blues Bender, stand alone tickets will go on sale along with the lineup announcement.
General Admission:
$45 – Open Seating, All Seats
This ticket gets you any theater seat in the house on a first come first served basis.
Booth Seating:
QTY 6 – Booth Seated (Seats 2-4 people)
QTY 1 – Jumbo Booth (Seats 6-8 people)
BOOTH SEATING WILL BE SOLD/AUCTIONED AT A LATER DATE
If you are interested in booth seating, feel free to purchase a general admission ticket. If you end up purchasing a booth, your GA ticket cost will be refunded or folded into your booth cost.
Booth Seating Includes a complimentary bottle of Tito's Vodka and mixers courtesy of The Westgate! (Jumbo Booth = 2 bottles)
Details:
What: Bender Pre-Party in support of the Blues Foundation's HART Fund.
When: Wed Sept. 6, 2023 @ 8pm (Doors 7:30pm)
Where: Westgate Las Vegas Resort & Casino – International Theater
About the Venue: The Westgate Las Vegas Resort & Casino has graciously donated the International Theater for the use of the HART Benefit. Using this venue ensures our continued pledge that 100% of proceeds get into the hands that need them, without any facility fees incurred. We are grateful to the Westgate for their generosity!
About the Fund: The Blues Foundation established the HART Fund (Handy Artists Relief Trust) for Blues musicians and their families in financial need due to a broad range of health concerns. The Fund provides for acute, chronic and preventive medical and dental care as well as funeral and burial expenses.

Since 2016, The Big Blues Bender has been proud to support this worthy cause, and have contributed over $300,000 to date! All talent, staff, and processing fees are either donated or paid directly by Bender Presents. We do this so that 100% of all proceeds go directly to the fund! For more information visit blues.org/hart-fund.
Theater Map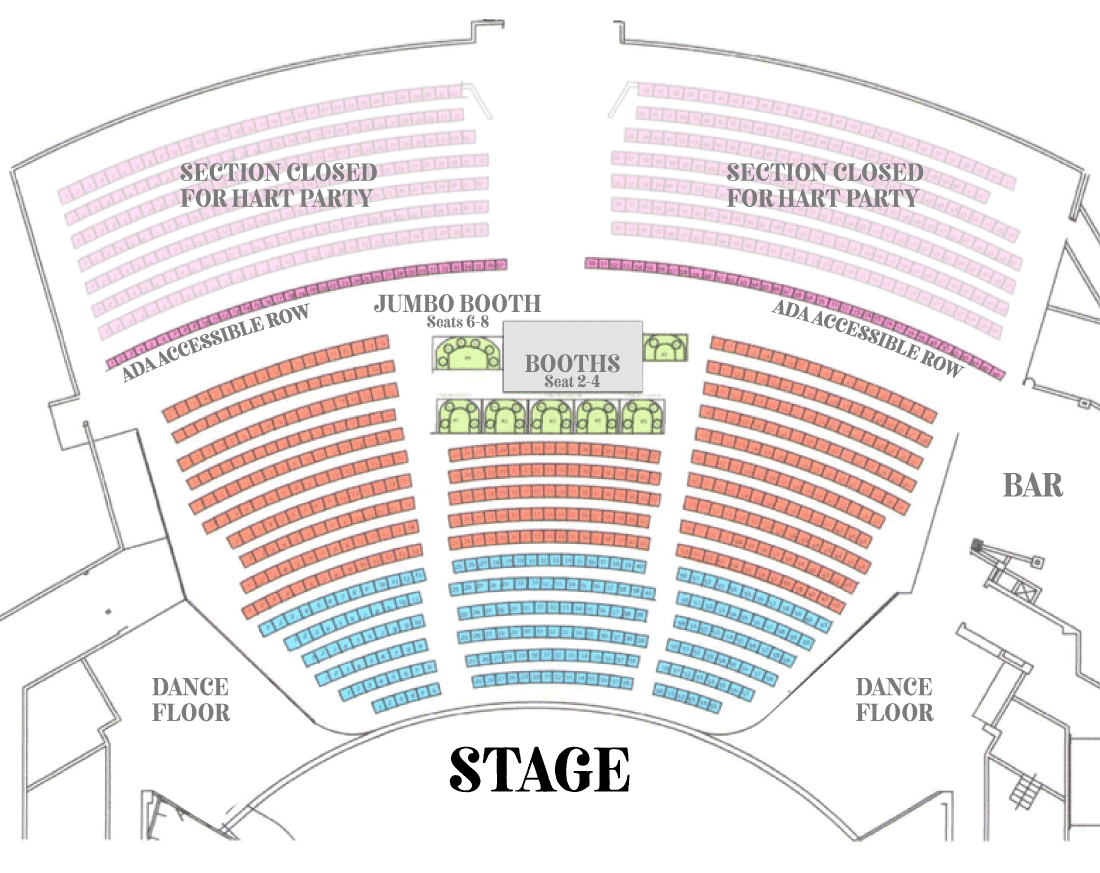 HART PARTY LINEUP TBA
We hope you'll join us for this star-studded event, and help further the wonderful efforts of the HART Fund!
Expand the sections below to explore all the details of this package.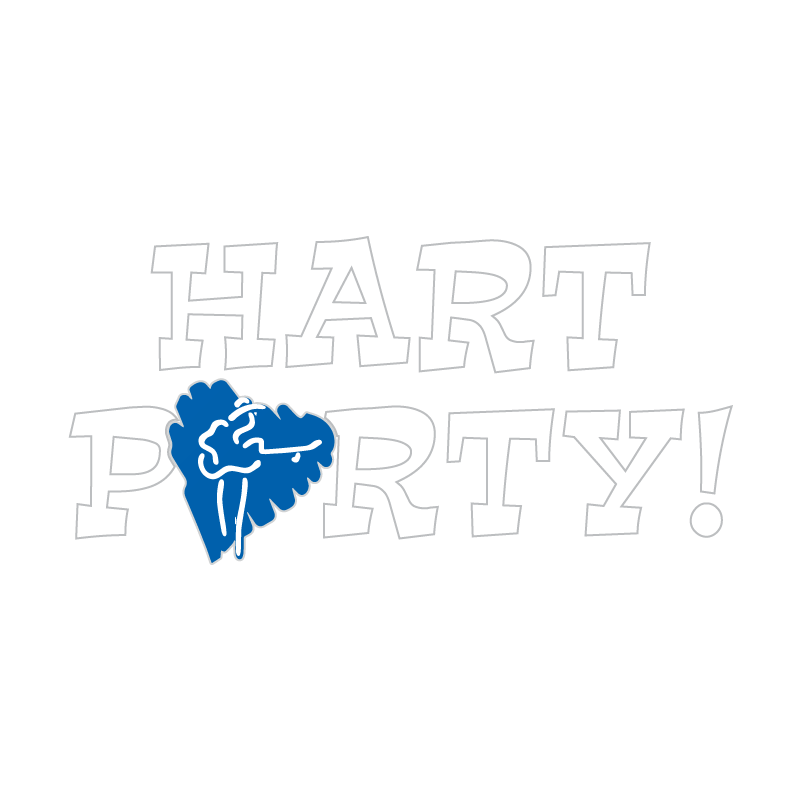 Pricing Breakdown:
$45 per person
Add Ons are added to your cart at time of package purchase. If you wish to add an Add On to an existing reservation use the link below, then select "Add More Options" once inside your reservation.