Casey Hensley Band w Spec Guest Debbie Davies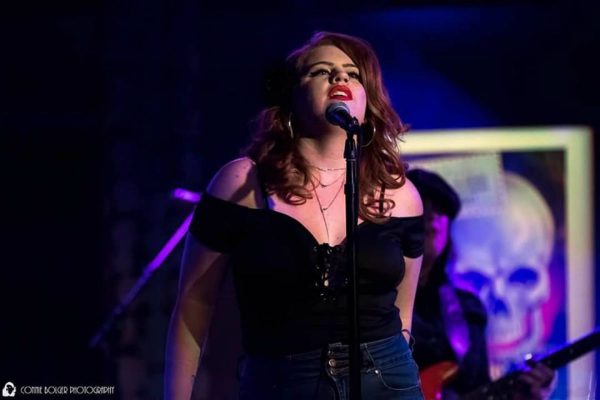 Casey Hensley Band w Spec Guest Debbie Davies has appeared on 1 Big Blues Bender lineup.
2017
Casey Hensley has been performing Live and in the studio since the age of 5. Casey was also a "Disney Kid" working on television shows and acting and singing on television, and growing up in the entertainment industry.  Now, at 24 years old, Casey records for The Universal Movie Department and puts her heart and soul into fronting her own band, The Casey Hensley Band.  Rocket fuel breathing band mate and co-founder, drummer, Evan Yearsley adds spice savvy to this unit by being raised in the Blues music business by parents, the late Candye Kane and Thomas Yearsley of "The Paladins". Add to this intoxicating concoction, 30 year Blues veteran, the award-winning Debbie Davies and you have a true blazing Blues elixir that is warm going down and leaves the audiences wanting more.