Chris Thomas King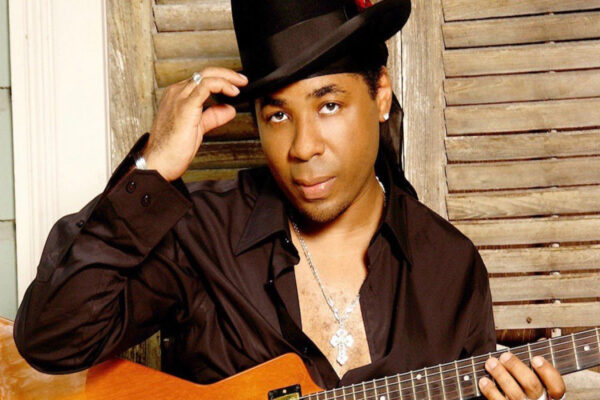 Chris Thomas King has appeared on 1 Big Blues Bender lineup.
2023
New Orleans guitar legend, actor, and author, Chris Thomas King, is the last major folk blues discovery of the 20th Century. When discovered in Louisiana in 1979, by a folklorist from the Smithsonian Institute in Washington D. C., he was introduced to the world as an authentic folk-blues successor to Leadbelly, Muddy Waters, Robert Johnson, and Jelly Roll Morton.

King starred in the Coen brother's Oscar-winning movie "O Brother, Where Art Thou" as itinerant bluesman Tommy Johnson. Fans the world over packed sold-out theaters, art Centers, and festivals, to immerse themselves in his glow. Multiple Grammy and CMA award winner Chris Thomas King has sold over 12 million records and has logged more than 3000 headline tour dates and festivals in over 32 countries.

His new book "The Blues: The Authentic Narrative of My Music and Culture" is changing the way the world thinks about the blues and its origins. All prior histories on the blues have alleged it originated on plantations in the Mississippi Delta. Not true, says author Chris Thomas King. In The Blues, King reveals previously hidden facts that prove the blues began in New Orleans, Louisiana, as a rebellious expression of Black Creole culture.