DK Harrell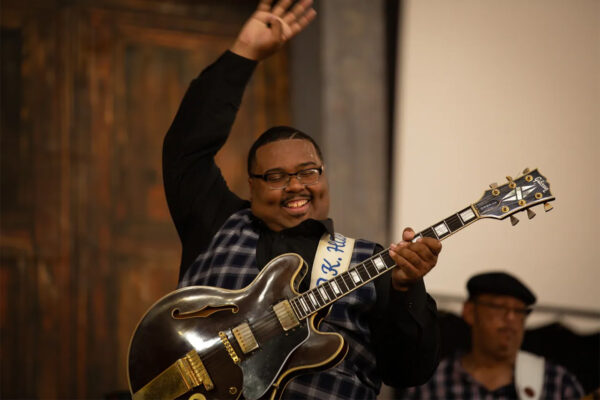 DK Harrell has appeared on 1 Big Blues Bender lineup.
2024
D.K. Harrell is a 25 year old, emerging Blues artist from Ruston, Louisiana. In 2019, he performed at the B.B. King Symposium and was given the honor of playing one of B.B. King's signature Lucille guitars. He competed in the 2022 International Blues Challenge and finished in 3rd place out of over 200+ international Blues acts. D.K. has shared the stage with some of the Blues' most recognizable contemporary artists; Gary Clark Jr. Mr. Sipp, Tedeschi-Trucks band, and Christone "Kingfish" Ingram. He is the Jus Blues awards 2022 B.B. King, King of the Blues award recipient. Harrell made his international debut in Brazil November of 2022 at the Mississippi Delta Blues Festival.

As a Blues artist, D. K. Harrell is dedicated to the preservation of the Traditional Blues created and performed by B.B. King ,Little Milton and other great Blues artists. D.K. is an artist who wants to bring his perspective of the Blues to the world with the message that younger generations have the blues too. D.K. was also featured in the November 2022 edition of the Living Blues Magazine.D.K. is releasing his debut album ,"The Right Man" June,30 , 2023 under the Little Village Foundation. Currently, D.K. is touring domestically and internationally.